Mentoring Europe organizes in collaboration with our advocacy committee, national and regional partners advocacy events in Brussels. These events connects mentoring organizations, NGOs, universities, businesses, policy- and decision makers from all over Europe. 
"Our joint action is our signature of showing the European government our shared belief in the impact of mentoring"
Mentoring event in the European Parliament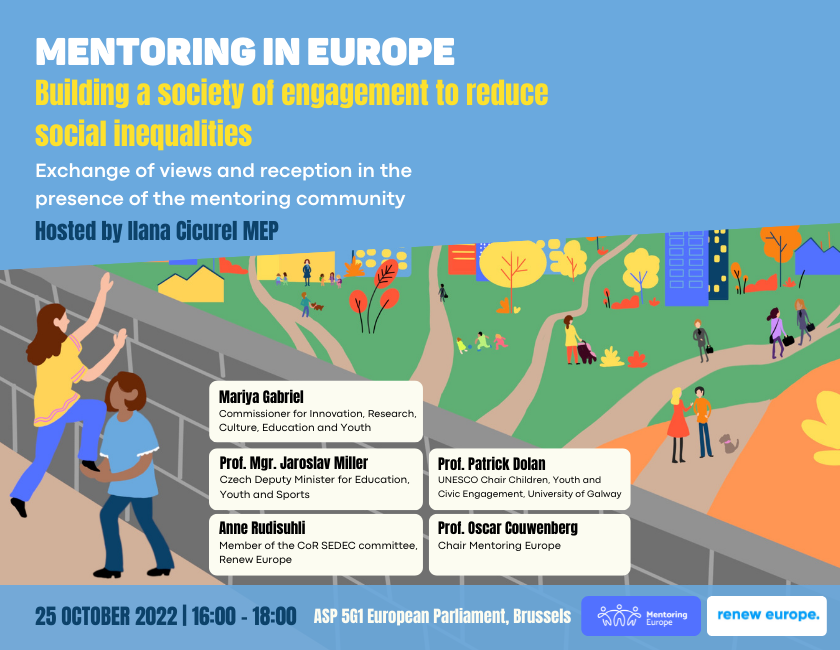 We are celebrating our first-ever mentoring event that took place at the European Parliament in Brussels. On the 25th of October 2022, European policy and decision-makers and the mentoring field came together to lay out the first actions in giving mentoring the necessary recognition and support. This event is a culmination of work done by the mentoring practitioners and researchers over 2 years, and we give a big thanks to our advocacy committee for making it happen. During the event we presented our newly published position paper foreseeing the development of mentoring in Europe and its impacts in the coming years. 
"Mentoring is one of the few tools that allow to open up the horizon of possibilities. Mentoring is the missing link for policies to reach the original target – mentoring gives rapid and lasting effects – its clicks" – MEP Cicurel
Stories from previous Advocacy events